While courses are still underway, students in NC State's Master of Science in Analytics (MSA) Class of 2021 are also dedicating a great deal of time this month to their practicum projects. With the finish line in sight on their eight-month projects, practicum teams are developing early drafts of the business reports they will present to their sponsors in April, as well as other deliverables they've agreed to produce.
This month, we'd like you to meet the Wounded Warrior practicum team. Headquartered in Jacksonville, Florida, Wounded Warrior Project® is a nonprofit organization that helps veterans and active duty service members. Since 2003, Wounded Warrior Project® has been meeting the growing needs of warriors, their families, and caregivers – helping them achieve their highest ambition. This is the organization's second consecutive year serving as a sponsor of an MSA practicum project.
"It has been an enriching experience to work with this team of people," said Jake Turney, team lead. "We all started with basic data science skills and over time, each person has grown tremendously. I think what I love the most about this group is how easily we all work together. We've become a group of friends that will last for years to come."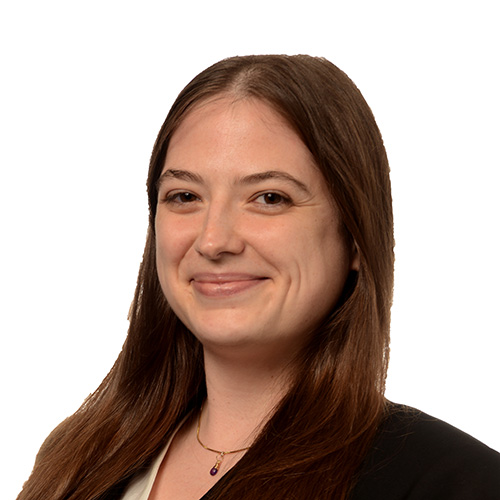 Jessica Archibald's interest in data analytics grew out of her rich undergraduate research experiences. As a psychology major at NC State, she examined older adults' self-perception and coping methods, and as a summer research assistant on an NSF-funded project at Yale, she investigated social cognition in dogs. Jessica honed her data manipulation and visualization skills while interning with NC State's Enrollment Management and Services. When not studying, Jessica enjoys volunteering at retirement homes and writing realistic short stories.

Wade Mouer has always relished the challenge of finding practical and elegant solutions to problems. As an undergraduate mathematics major at UNC-Asheville, he and his Preparation for Industrial Careers (PIC) Math teammates built a system to improve routing and scheduling logistics for a residential substance abuse treatment program. An avid soccer fan, Wade researched a method of quantifying and aggregating player positions to define a metric of control for each team. Wade enjoys travel, cooking, woodworking, personal fitness, and mindfulness meditation.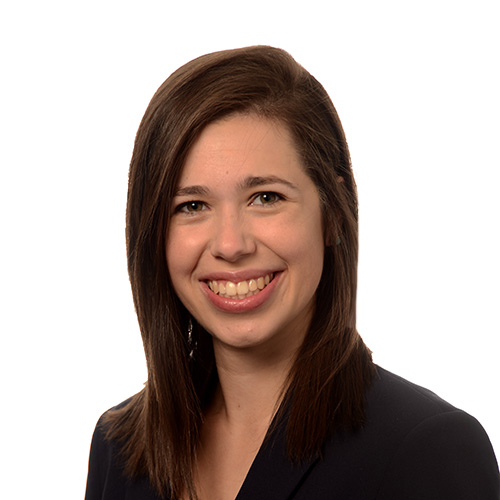 After completing her bachelor's degree in information science at UNC-Chapel Hill, Sarah Rossi began her career at TSI Healthcare as a quality programs specialist. She assisted doctors' offices across the country with federal policy regulations for electronic health record incentive programs. Through this experience, she saw how data analytics could increase organizations' profitability and efficiency. Sarah enjoys following college basketball, spending time at the beach with her family, and serving as her friends' go-to dog sitter.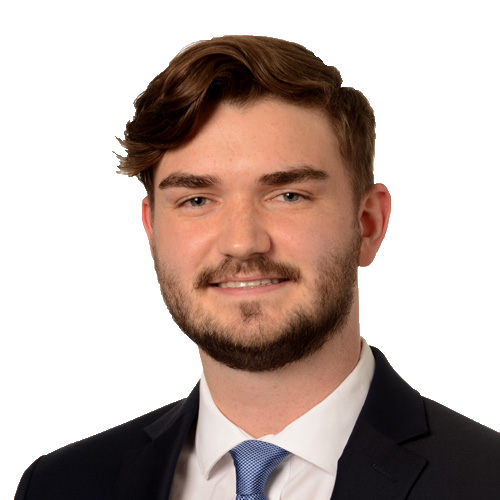 As an applied mathematical sciences major at the University of Connecticut, Ben Sadlowski was introduced to the rewarding challenges of data during his summer internships with Travelers. There he gained exposure to different languages and techniques for data manipulation and visualization. He used his newfound knowledge to enhance their business discovery, refine processes, and prototype new exploratory tools. In his free time, Ben enjoys playing, watching, and analyzing sports, as well as reading, bouldering, and traveling.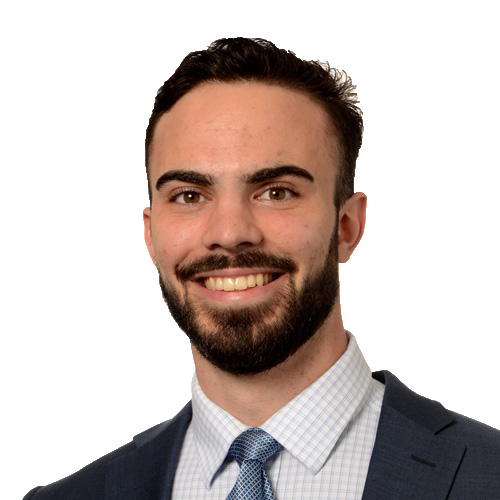 After completing his undergraduate degree in political science at UNC Wilmington, Jake Turney worked as a community relations coordinator for Elliott Davis, an accounting firm in Raleigh. In addition to conducting market research and cultivating business development, Jake assisted the firm's newly hired data scientist in launching an Advanced Analytics department. Jake's innate curiosity has led him to pursue interests ranging from rock climbing, biking, and backpacking to reading and poetry writing. He also enjoys volunteering with various organizations in Raleigh.