NC State's Master of Science in Analytics (MSA) Class of 2021 students, in 24 teams, have commenced their eight-month practicum projects. After signing non-disclosure agreements, teams completed kickoff meetings with their sponsor organizations to better understand the context of the business problems they've been tasked with solving. Using the scrum system of project management, teams are breaking down the daunting workload into two-week sprints. Last week each team met with the Institute's faculty to discuss their initial impressions of their data sets and ideas for analysis.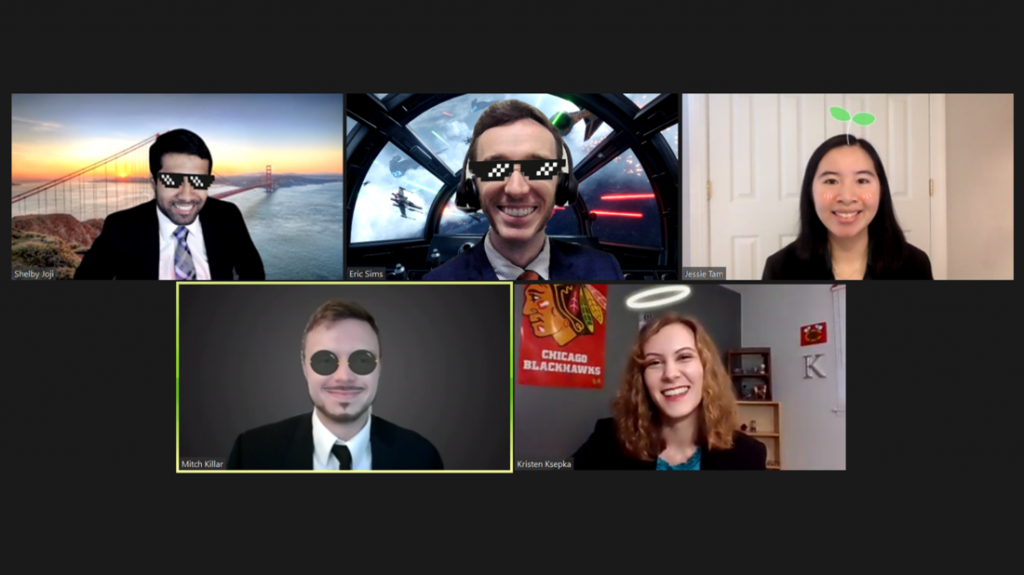 This month, we'd like you to meet the Duke Health practicum team. Duke Health is a world-class health care system dedicated to transforming medicine and health through innovative scientific research, educating future health care leaders, and advocating and practicing evidence-based medicine to improve community health. In addition to the three hospitals — Duke University Hospital, Durham Regional Hospital, and Duke Raleigh Hospital — that form its foundation, the Duke Health network includes physician practices, home hospice care, and various support services at locations across North Carolina.
"The pandemic has made this year different from any other," said Eric Sims, team lead. "We are grateful to be working with Duke Health and to have an opportunity to give back to the healthcare workers who have done so much for us. I am constantly impressed by and humbled to be working with such a capable team. Everyone has a genuine drive for excellence, and we make each other better by working together."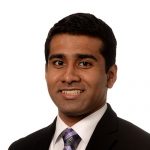 A graduate of Kennesaw State University, Shelby Joji managed to complete his bachelor's degree in computational and applied mathematics in four years while balancing his studies with 36-hour weekend shifts working as a registered respiratory therapist at an Atlanta-area hospital. Shelby combined his interests and developed an algorithm to predict pneumonia, earning his paper publication in the Institute of Electrical and Electronics Engineers (IEEE) journal. For fun, he enjoys watching cricket as well as thriller and action movies.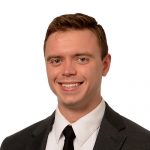 Fascinated by both analytics and human health, Mitch Killar earned a dual undergraduate degree in biology and economics from Virginia Tech. After gaining professional experience as a chemist in the pharmaceutical industry, he completed NC State's Master of Microbial Biotechnology (MMB) program. As an MMB student, he interned as a business analyst for Kineticos Life Science Consulting. Mitch spends his free time traveling, playing pick-up sports, and exploring North Carolina's mountains and beaches.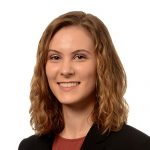 As a 4-H kid who launched an egg delivery business at age 9, Kristen Ksepka aspired to a career in veterinary medicine. She studied biology at Augustana College and completed internships at the North Carolina Zoo and a veterinary surgical center in New Zealand. Kristen's experiences led her to realize her penchant for uncovering revelations within messy datasets, and she began honing her analytics skills as a township deputy assessor. Kristen spends her free time playing piano and French horn, and playing outdoors with her border collie.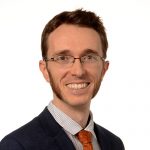 Eric Sims holds a bachelor's in biology and a Master of Second Language Teaching from Utah State University. His resume is eclectic, with roles ranging from health inspector to web developer; however, at the core of his professional experience managing projects and driving process improvements is a knack for both creative problem solving and audience engagement. Eric enjoys contributing to the data science community on LinkedIn, building his storytelling skills, playing laser tag with friends in virtual reality, and traveling the world with his wife.
Summers of math camp nurtured Jessie Tam's appreciation for how numbers can tell stories. This led her to pursue an economics degree — with an emphasis on data analytics and economic analysis — at the University of California,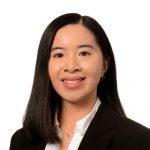 Davis. Jessie's part-time college student job at Wong & Associates, a small, fast-paced law firm, evolved into a full-time position following graduation. In that role, she streamlined financial records and fund allocations and assisted in civil cases. For fun, Jessie listens to podcasts in genres ranging from science to comedy to true crime.