You know you are in a good place—where people are, to quote TIPS, "open to new experiences" and ready to "get to know those around them"—when a third of the class shows up at your doorstep on the 4th of July with less than a day of notice.
As an international student who's been in the US for several years, I remember that for my first Independence Day, or even my second, I felt a bit awkward as I had never celebrated this holiday before. I thought hosting a gathering would be fun for international students who have never celebrated the 4th of July, and for people who are new to North Carolina and didn't have other plans. Still, since it was a very last-minute idea, I expected a turnout of maybe 8 to 10 people. Instead, 40 people showed up. And they didn't just show up, they showed up with high spirits, an overflowing amount of food and drinks, and even a suitcase of board games.
I already knew that my classmates are brilliant students with analytical thinking and organizational skills, but I really got to see these in practice through the planning and hosting process of this celebration. I pitched the idea to Kyrsten Rudock, who's a fellow board game enthusiast, the day before July 4th during lunch break, and she embraced the idea immediately and took it upon herself to create a potluck Excel sheet so people knew what to bring. And dare I say that you haven't really played "Mafia" until you've played it with 40 analytics students who are ready to flex their strategic thinking skills and analyze every situation to death. Since we had so many people, not everyone got to play at the same time. Thanks to Sam Lafell, Supreet Deshpande, and Kevin McDowell who volunteered to facilitate the games instead of playing so that everything ran smoothly. My biggest surprise came after everyone left. I looked around and could hardly believe that there had just been dozens of people in my home.  Everywhere was as clean as before people showed up because of people like Cathy Tran who, while enjoying the party, kept the place clean and organized.
Suffice to say, this is one of the most fun and easiest get-togethers I've ever had to plan and host. Thanks to my wonderful classmates, who also happen to be the best teammates you could ask for. This is only the 3rd week of school – I can't wait to see what lies ahead in the next 10 months.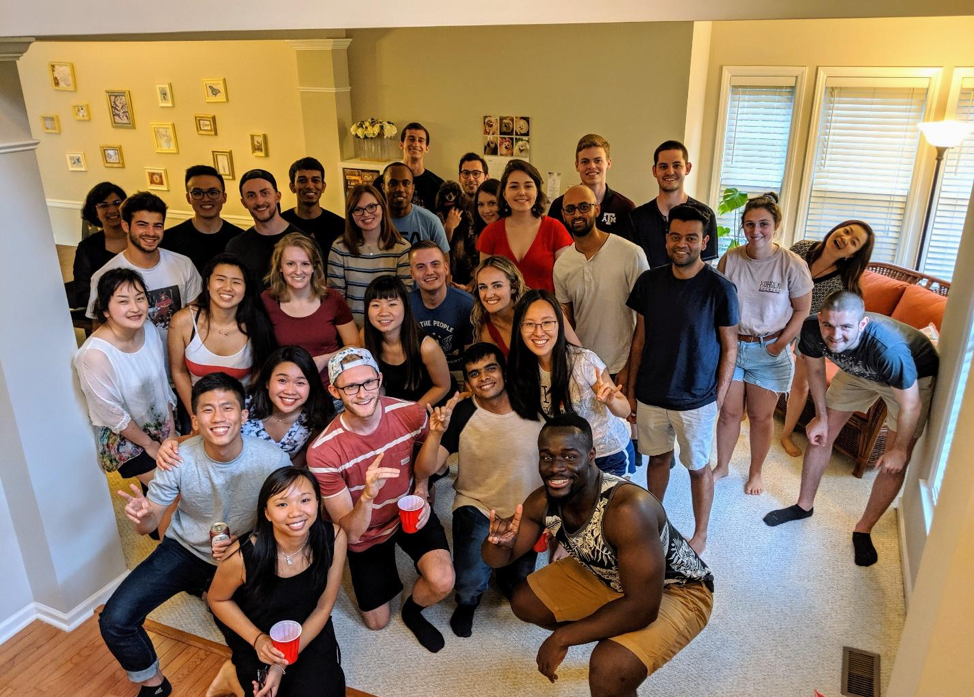 Columnist: Sharon Yao