Each year, NC State's Institute for Advanced Analytics welcomes students from around the world to the Master of Science in Analytics (MSA) program to train to become top data scientists. Researching graduate programs can be a stressful process for anyone, and international applicants face additional   complexities. We spoke with international students in MSA '20 to learn about their experiences applying to the MSA program and what helped them decide NC State was the right fit for them.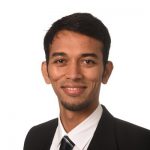 The Institute website offers numerous resources to learn about opportunities in the field of data science. Founding Director Michael Rappa created a Tableau visualization of US graduate programs in analytics and data science, allowing prospective students to easily sort programs based on location, duration, format, and other factors. Supreet Deshpande, a native of India, discovered the MSA program through this resource.
"I did not know of this program when I decided to apply to universities in the US for my master's," Deshpande said. "However, while researching MS programs in analytics and data science, I stumbled upon the analytics degree program tracker that Dr. Rappa maintains on the Institute website. I was intrigued to know more about this program, which has maintained such a comprehensive list of all MS in data science/analytics programs."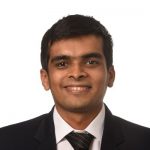 MSA students come from diverse backgrounds, and it is not uncommon for entering students to hold previous advanced degrees. Among them is Keyur Shah of India, who had already completed a master's in statistics.
"Having already done a two-year master's prior to this one, I was looking mainly for one-year programs with more focus on applied data science," Shah said. "The applied nature of the program, with a good amount of weightage given to communication skills, is what appealed to me the most in my quest to become a well-rounded data scientist. A talk with an alumnus made it even more clear about what the program has to offer. The year-on-year job placement statistics was a cherry on top."
The MSA's intentional combination of technical coursework and soft skills development is appealing to many applicants eager to prepare themselves for careers in industry. This was true for Shao Chen, a native of Taiwan.

"I was deciding between a computer science program and an analytics program and I eventually made the decision to choose the MSA program," Chen explained. "For technical skills, that's something I can learn as I face problems at work. But for communication skills and teamwork experience, the MSA program provides me a very good opportunity. I want to have firsthand experience in data analytics. There are not many opportunities in Taiwan at the moment for me, so I'd learn more in the program to help me connect to the field."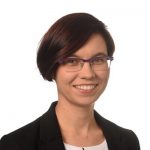 Engaging with Institute faculty and staff — even virtually — can help applicants determine whether the MSA aligns with their goals.
"I think the interview itself convinced me that it was the right place to be," said Kasia Michalska of Poland. "The interview process made me very comfortable that the Institute knows what they are doing. They have done it for several years and they had some proven track of success, especially in job placement."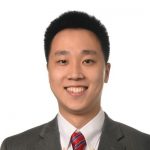 Heqing Sun, a native of China, echoed these sentiments. "I scheduled an appointment with an admissions consultant," he said. "After seeing what this program had to offer with its novel curriculum, attractive practicum, and on-site interview opportunities, I knew that the MSA program at NC State would provide me with the best chance to succeed."