For students in NC State's Master of Science in Analytics (MSA) Class of 2020, the new semester brings new opportunities. They're learning about big data, optimization, simulation and risk, and other advanced topics. They're beginning to interview for jobs. And when they're not in the classroom or meeting with prospective employers, they're applying predictive analytics techniques to real-world business problems for their eight-month practicum projects. 

This month, we'd like you to meet the GoDaddy practicum team. With 19 million customers worldwide, GoDaddy empowers entrepreneurs by providing the tools they need to name their idea, build a professional website, attract customers, and manage their work. While GoDaddy is headquartered in Scottsdale, Arizona, the team sponsoring this practicum project is based in San Diego, California. Molly Rubin '19, Senior Business Analyst at GoDaddy, is serving as liaison between the company and the practicum team.
"I think the success of our team can be attributed to our 1) diversity of experience and perspective and 2) unwavering commitment to each other as teammates," said Adria Dortignacq, team lead. "Beyond the interesting analytical questions we've tackled, it has been incredibly rewarding to work with such talented teammates that I'm confident will remain lifelong friends. We are all excited to continue learning, growing, and working with the awesome GoDaddy team this Spring!"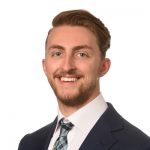 As a mathematics and computer science double-major at Adelphi University, Grant Clark initially saw himself as a software developer. His career plans shifted following an internship with the Lighthouse Guild, a nonprofit that supports visually impaired people, during which he was introduced to statistics and data analytics. There he improved and automated several data cleaning and manipulation processes and saw firsthand the positive impact data science can have on an organization. A Northport, New York native, Clark enjoys watersports, snowsports, and playing classic rock tunes on his guitar.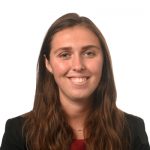 Adria Dortignacq thrives at the intersection of quantitative and creative analyses. For her undergraduate economics thesis at Colorado College, she developed spatial econometric models to study intergenerational income elasticity, which earned her a research award and co-authorship of a publication in the Review of Income and Wealth. As a Senior Fund Accountant at Brown Brothers Harriman & Co., Dortignacq was responsible for ensuring mutual fund NAV accounting accuracy and timely NASDAQ delivery. This Portland, Oregonian spends her free time outdoors — or baking desserts.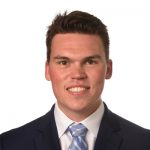 As a management major at Elon University, Thomas Gow participated in analytics competitions sponsored by Hanesbrands, Inc. and Manhattan College. At the latter, his team placed first out of seventeen universities for their feasibility report analyzing the possibility for New York's electricity to be 50% clean by 2030. While interning with Knotel, Gow helped manage growth and operations for the flexible workplace startup's San Francisco expansion. A Worcester, Massachusetts native, Gow enjoys playing golf and hockey, although his favorite spot to be is relaxing by a lake.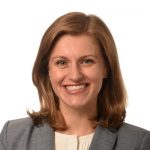 Sarah Grieco's decade of experience in the news industry has shown her the transformative power that data and an informed public can have on real-world situations. An alumna of San Diego State University's journalism program, she worked in television news in California and at Time magazine and the Columbia Journalism Review in New York. Most recently she managed digital engagement and fundraising for North Carolina's PBS station and was appointed to the PBS Data & Analytics Committee. Grieco, who hails from Chantilly, Virginia, is an avid hiker, swimmer, and yogi.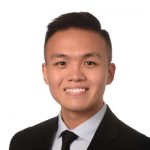 After graduating at the top of his mechanical engineering class at Ming Chi University of Technology in his native Taiwan, David Ku joined KHS Musical Instruments as a designer of jazz drums. He later completed his master's in mechanical engineering here at NC State, where a project in his product design course sparked his interest in data analytics — he was tasked with using Choice-Based Conjoint Analysis of market data to predict consumer purchasing behavior. In his free time, Ku enjoys weightlifting, hiking, and skiing with friends.