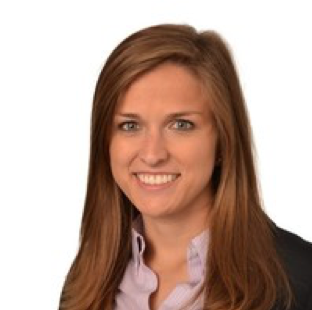 When Grace Heyne Lybrand '17 applied for admission to the MSA program, she was gaining exposure to the field of data science through her role as an analyst in a rotational program at financial services firm TIAA — her first professional step after completing a BS in Economics at Clemson University. In her personal statement she said, "As I grow in my career, I will be a champion for analytics, driving a company to make better decisions, invest in analytics, and trust the advanced techniques."
As an MSA alumna, Heyne is doing just that. She worked as a consultant for Zencos before making a move into business analytics engagement management at MetLife in their Cary, NC office. She recently shared a few insights with us.
How did you first become interested in the field of data analytics?
I originally thought I wanted to be a PhD Economist. Luckily, I had a terrific advisor at Clemson who encouraged me to challenge myself with math and explore more options to find the best fit. My academic experience paired with an internship allowed me to leave school knowing solving problems with analytics was the best fit for me. 
What was your greatest highlight during your time as an MSA student? 
The biggest highlight was the environment. It was inspiring to be in a place where there is so much support and excitement from everyone — faculty, staff, and classmates — around helping each student succeed.
During MSA, you were the team lead for your practicum project with the Consortium of Art Museums. How did this experience prepare you for your career after graduation?
I use the skills I learned from practicum every day. For example, in our project we managed data issues, diverse stakeholders, and numerous analytical deliverables. Data science professionals do the same every day. I am glad I gained such relevant experience in a supportive, educational environment.  
What advice can you offer to prospective MSA students?
Develop a clear understanding of what you will do with an MSA, what value you could bring to the Institute, and what motivates your career in analytics. I believe clarity of purpose and value drives results — during the admissions process, the actual program, and most importantly, your career afterwards. 
What do you enjoy doing for fun outside of your analytics work?
My two biggest interests are Clemson football and traveling. Last year I got to combine the two and watch Clemson win a football game from Japan!