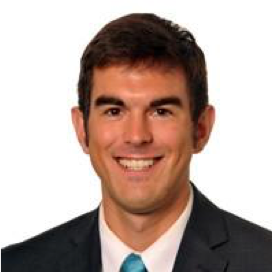 Wes Ledebuhr '14 is a Marketing Analytics Manager with Dish Network based out of Englewood, Colorado. Prior to attending NC State's MS in Analytics program, Wes completed his undergraduate degree in mathematics at Michigan State University. He went on to become a high school mathematics teacher who was curious about its applications beyond the classroom. In search of a way to prove to his students that math could take you anywhere, he sought out graduate programs. As an MSA student, he made the most of the Institute for Advanced Analytics' (IAA) dedicated career services and propelled himself across the country and into two distinct industries over the past five years.
You began your professional career as a math teacher. Where did your interest in analytics begin and what ultimately led you to pursue an MS in Analytics?
Ledebuhr: My journey to analytics was a bit of a meandering one. As a high school math teacher, I was looking for a 1-year MS program where I'd be able to take a leave of absence and return to the classroom the following year, allowing me to bring back stories of how math could be used outside the classroom in a potential career. At that time, my whole life centered around triathlons. I was competing regularly and even started a race management company to help get others into the sport. Power meters, calorie counters, heart monitors, pedometers, and GPS watches became my primary method of data collection and assessment. Therefore, I explored programs in biostatistics, digital marketing, applied math, business statistics, and analytics. Ultimately, it was the IAA that made the decision for me. I found the Institute through the Professional Science Master's (PSM) website and it seemed like the perfect place to demonstrate for students where a simple linear regression could take you. I just didn't know it would lead to my own career change when I enrolled in 2013.
Did you have any idea what industry you would want to work in prior to the MSA program? If so, did it change during the program?
Ledebuhr: Absolutely not! If anything, April [Wilson, the Institute's Head of Career Services] can tell you how she initially had to convince me to take some interviews; I was set on going back to the classroom.  Keeping my industry options open allowed me to find the best team and fit to start my career in analytics without prejudice.
You spent more than four years at Chase, your first post-MSA job in analytics. What encouraged the shift to your new role at Dish Network? How is the job different that the world of banking/finance?
Ledebuhr: Have you ever heard the Blues Traveler song "The Mountains Win Again?" That's exactly the pull my wife and I felt in moving to Colorado. Wanting to stay in marketing, I was fortunate to get an opportunity with DISH. Since then, I've enjoyed both the similarities and differences the pay-TV industry has with banking/finance. At the end of the day, all marketers live by the motto "Test and Learn" regardless of the product/service they sell. Therefore, design of experiments, response modeling, forecasting, campaign performance assessment, and prospect data collection are all transferable skills I started at the IAA and honed at Chase. What's new is the industry landscape I get to play in. While the obvious difference is how heavily regulated the financial industry can be, I'd focus instead on how I've had to think differently about a customer. With banking, you're often cultivating a relationship with an individual consumer, trying to become their primary bank. TV, on the other hand, is a relationship with an entire household. Our marketing and product solutions must match the combined interests and needs of everyone at the address.
You recently returned to the Institute for interviews with Dish Network. How did it feel to be on the recruiting/hiring end of the conversation?  
Ledebuhr: Recruiting has become one of my favorite aspects of my job. It ties back to my initial reason for getting into analytics: to show students where math can take them outside the classroom. I love hearing about new practicum projects, how the curriculum has evolved to mirror recent trends in the job market, and the diverse background each student brings to the table.
Do you have any advice for students as they interview, receive offers, and ultimately decide on their first job in analytics? 
Ledebuhr: For me, the biggest consideration in a new career search is the people I'll be working with. Don't let location, money, or brand name put you in a situation where you don't love coming in to work everyday. Make sure at every interview that you're also interviewing them! Do the interviewers generally get along with each other? Do they eat lunch together? Would you enjoy eating lunch with them? With both Chase and DISH, it was the relationships I built out of the interviews that sold me on their companies before I even made it to the offer stage.