At the end of August, Hurricane Harvey devastated Texas, leaving many without homes, power, or food. After the success of the Bake Sale for School Supplies in July, Daniel and I decided to host a Bake Sale for Hurricane Harvey Relief.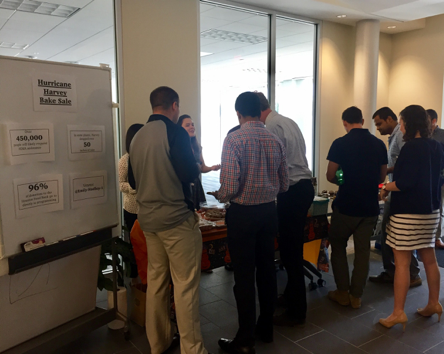 Sixteen IAA students contributed delicious baked goods to the fundraiser, ranging from Texas-flag shaped cookies to pumpkin-flavored dog biscuits to chocolate chip banana bread. The goodies were quite popular as we sold out of nearly everything during the hour-long bake sale. We hosted the bake sale to the lobby of the building, which attracted interest from some of the other businesses that share the building with the IAA on the NC State Centennial Campus.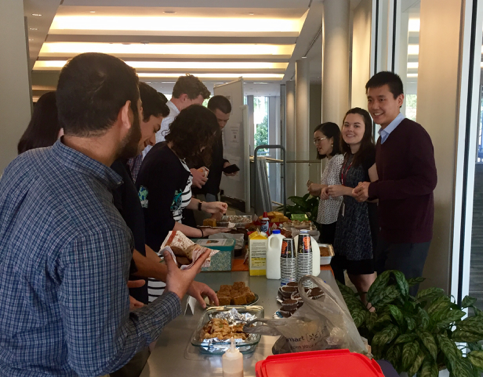 We raised $580 in total which we will donate to the Houston Food Bank, a local organization that works to ensure food security in Houston. While the Orange cohort had more bakers, the Blue cohort ultimately won the competition for points through purchasing goods and donations. We are thankful for the many volunteers and participants who made this event a success and look forward to future events which will help communities near and far.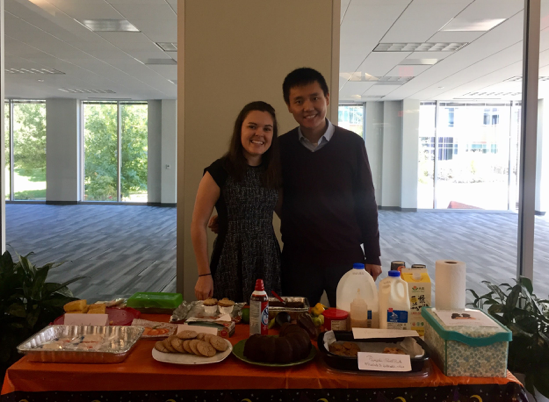 Columnist: Emily Hadley