During the two years I served as an AmeriCorps member before joining the MSA program, I worked at a high school that struggled to cover the costs of necessities like paper and pencils. Teachers would often end up purchasing these items on their own. When I learned that the Institute had an annual fundraiser to provide supplies to the Centennial Campus Middle School, I was excited to join the leadership team to help spearhead this important community initiative.
The Centennial Campus Middle School is a magnet school that specializes in instruction in science, technology, engineering, and mathematics. The school serves Wake County students and 35-40% of the student body is from families that are considered economically distressed. The school regularly partners with NC State faculty and students for educational opportunities.
Kiersten, Daniel, and I decided to host a School Supply Showdown between the Orange Cohort and the Blue Cohort. Over the course of three weeks, we rallied our peers to donate items like paper, pencils, pens, and composition books. We also hosted a bake sale of delicious brownies, cookies, and fresh garden vegetables. Each cohort earned a point for every item and dollar contributed in cash or by Venmo with these monetary funds going towards a gift card.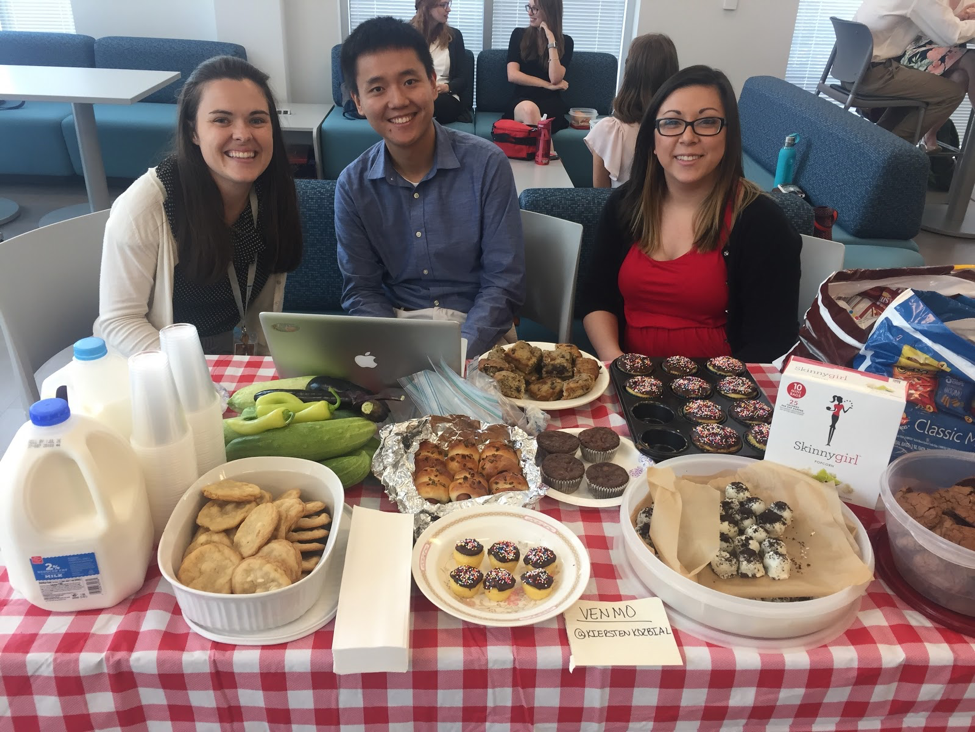 The competition got intense! Every week, we counted the items and the money, and the two cohorts engaged in friendly trash talk as the Orange Cohort donated more items but the Blue Cohort donated more cash.
After 3 weeks of spirited competition, the Blue Cohort won, 794 points – 635 points.
The real winners are the students of the Centennial Campus Middle School who received over $400 worth of school supplies as well as a $400 gift card. We are excited for the students to start the school year with the supplies they need to succeed.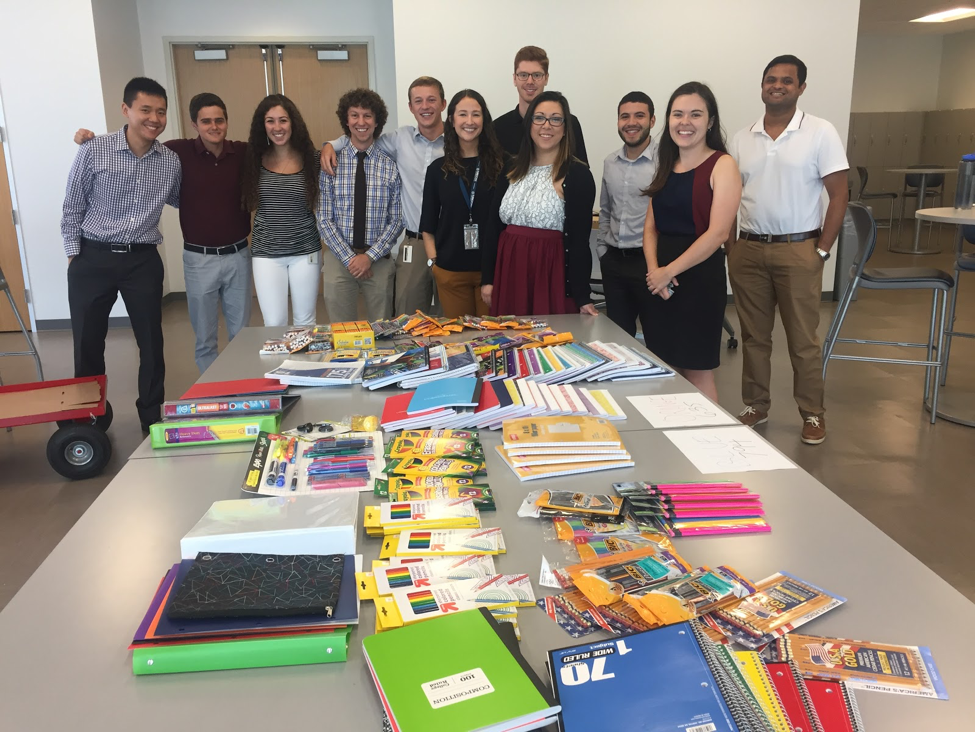 Columnist: Emily Hadley