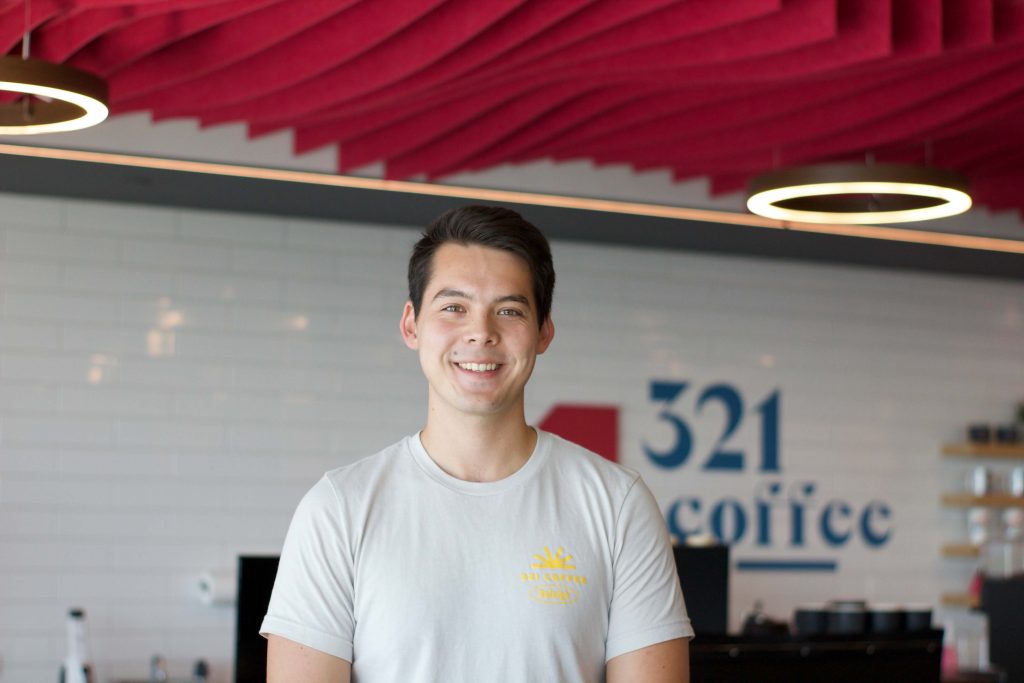 Liam Dao '22, started at the IAA after finishing his undergraduate degree at NC State University. After graduating from the IAA, Liam accepted a job as a data scientist at Pendo in Raleigh, NC. Liam recently shared his experience and some tips with us.
Keya: What drew you to this program? Why did you apply?
Liam: I was drawn to the IAA's great blend of hard and soft skills. Lots of programs teach the cutting edge of data, but not that many programs do it as well as the IAA in terms of making students a better leader, coaching them, and improving presentation skills. The Institute teaches its students how to analyze and address business problems, and how to present them to people in a simple, understandable way. These skills are distinct and important to the Institute, and help their graduates get a good job afterwards.
Keya: What courses, programs, or experiences did you engage in during your undergrad that you felt best prepared you for the MSA program?
Liam: Pretty much anything you do in undergrad prepares you in some sort of way. My minor in statistics was helpful in understanding concepts and general ideas. The minor gave me a good idea of analytics, plus some coding experience. I also took some individual coursework on Udemy and Code Academy to strengthen my R, Python, and SQL skills. Taking a lot of those free courses and being able to learn about coding was helpful in getting acclimated to the program. Specifically for myself, working with 321 Coffee, a local nonprofit that hires individuals with intellectual and developmental disabilities, helped me to develop my soft skills and my leadership capabilities. Being a Park Scholar at NC State was also a good experience that helped prepare me for the IAA, as I worked on my soft skills, my leadership abilities, and my teamwork skills.
Keya: What is your current job, and how did you decide it was the right fit for you?
Liam: I work as a data scientist at Pendo. When I was looking at different companies I was interviewing with, I wanted the opportunity to start performing meaningful work early in my career. It's unusual to go to a place where you can jump in and start leading projects in a way that the team trusts you. When interviewing with Pendo, that's something they advertised, and it's something I've been able to experience while working with them. I've been able to lead some projects and do some heavy analysis that made it all the way to the C-Level.
One of the other things I was really looking for was a great culture–a place that really prioritized their employees. A work-life balance was also important to me when looking for a job. Pendo really advertised that as well. They have seven core values they live by, and working here these past few months has shown me that they really do live by that. These values include prioritizing a work-life balance, focusing on the customer, being transparent, and supporting other teammates.
And the third thing I was looking for was the opportunity for career growth. And I felt that Pendo, along with a lot of other companies, offered that. That's something that's special about the IAA. The companies that come and interview know a lot about the students and the quality of the candidates. There tends to be a lot of opportunities for career growth with these companies. It was no different for Pendo. There was a lot of opportunity to make your career what you want and have promotion opportunities early in your career, which is important to that career growth.
Keya: If you had one piece of advice to give an incoming MSA student, what would it be?
Liam: Something I wish I had done better is prioritizing the things I enjoy outside of school. It's important to work hard and trust the process, of course, but it's also really important to have those things outside of school that you enjoy to break up the grind a bit. The days at the IAA are long, but the year goes by really quickly, and while you're in the middle of the year, it doesn't feel that way, so having those activities to break that up is really important.
Liam was my peer mentor while I was an undergrad student at NC State. He introduced me to the IAA and was a wonderful cheerleader as I applied and started in the program. I was excited to catch up with Liam and hear about his experiences after graduating from the IAA. Liam's advice about remembering to take breaks is very important to keep in mind as classes and practicum projects pick up this semester.
Columnist: Keya Pothireddy