I had the honor and pleasure of speaking with Darin Brown, Solutions Engineer at Dataiku and MSA class of 2013. We had a lengthy conversation centered around five questions.
Note: This is not a verbatim transcription of remarks.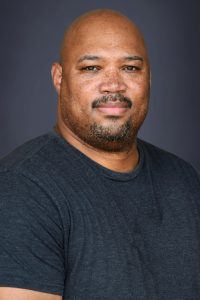 Zo: You have worked for the CIA and Disney. Can you compare the day-to-day work at the two organizations?
Darin: They are both really large, hierarchical organizations with plenty of intellectual property secrets to keep, so they have quite a bit in common! The leadership at each organization believes their organization is special. There is a mystique around their brand that helps build employee loyalty. In many ways, they share data challenges. They have a common problem with finding solutions. They seek answers from inside the bubble of the organization rather than seeking insight from the pathways of others.
One thing that was very different in the organizations was the type of oversight. The CIA has congressional and legal oversight, and the public scrutinizes mistakes. Disney has internal "self-inflicted" oversight.
The day-to-day work as an individual contributor felt similar in the types of tasks and how projects were organized. The CIA provided much less autonomy in the daily work than Disney, but I worked on projects and reported the results. I was promoted to manager at Disney and used my creativity to decide what to tackle. The manager role has a different feel than an individual contributor's.
Zo: What does Disney do with data? Were you involved with actual park-related data?
Darin: Disney has so many aspects to its operation; it is just at the beginning of its analytics journey! I had a chance to work with marketing data, including determining what can drive more sales for the resorts, cruise lines, annual pass holders, etc., in the North American sales region.
Let me describe a specific park-related data science project. We were able to implement some A/B testing of marketing to see what helped park guests make reservations at the available restaurants. We binned park guests into experimental groups to receive different marketing strategies on the day of their park visit. This project let us see nearly real-time data about the various targeted marketing strategies and helped Disney make data-informed choices.
Zo: I know many IAA students (and prospective students) are interested in traveling as part of their jobs. Where is the most interesting place you have been, and what made it interesting to you?
Darin: Dataiku has allowed me the most travel opportunities for work. We had an all-company event in Spain to generate energy around the new fiscal year strategic plan! That was a very 'start-up' event as the company was small and could bring all the employees together.
Another unique experience was meeting prospective customers in a luxury box at AT&T Stadium in Dallas, TX (home of the Dallas Cowboys). There was food and drink, and it was something I had never done before.
Zo: One of my interests in my prior career was encouraging women and minorities to pursue advanced opportunities in STEM. Dataiku values a diversity of people and perspectives. Can you talk about how they live up to those values?
Darin: Dataiku is infused with values from its European roots. Dataiku is committed to ethical artificial intelligence (AI) and providing tools for data science trained users to apply to their problems. It is not providing a black box analytics tool; the user is in control. It also wants to democratize AI by providing organizations with smaller data science teams to use their analysis time better.
On the hiring side, we've focused on hiring experienced professionals to get Dataiku up and running. The bosses are committed to hiring a diverse workforce, and the recruiters look for future "Dataikers" that help build a diverse team. For example, the sales engineering team does have a good representation of women on the team. I expect that as more positions open up, we'll be able to meet our goals of building a workplace that has a better gender and racial mix since it is a priority at the highest level of Dataiku, and we employ a global workforce.
Zo: You came out to the Institute to teach and network. What was the #1 question IAA students asked you, and what was your answer?
Darin: There were two common questions!
The first was, "What is your day-to-day work like?"
My answer to that was "lots of learning." I need to keep up with the technology as it changes, learn about customers and competitors, and make sure I know about the updates to our product. My advice to IAA students: "Don't expect to stop learning when you leave the institute."
I also do a lot of work to prepare for presentations to prospects. I need to align the value proposition with the potential customer's needs. I also worked on a side project with a colleague this summer. Our college football model predictions are holding up well despite Alabama losing a game!
The second question was along the lines of "CIA and Disney, wha-what?"
My answer to that was, "I never had a plan but stumbled into things that worked out." I always jumped into the work like it was the last place I was going to work rather than planning on leaving there after a short time.
Columnist: Zo Webster