The first recruiting event of the year for the IAA was at NC State's annual Packapalooza event. Packapalooza caps off Wolfpack Welcome Week with an all-day community street fair that signifies the start of the academic year. Current IAA students volunteered to work the tent where they had the opportunity to chat with prospective students, give an overview of the program, and hand out IAA pens. This event was not only a great occasion to connect with the Wolfpack community but more importantly, have fun!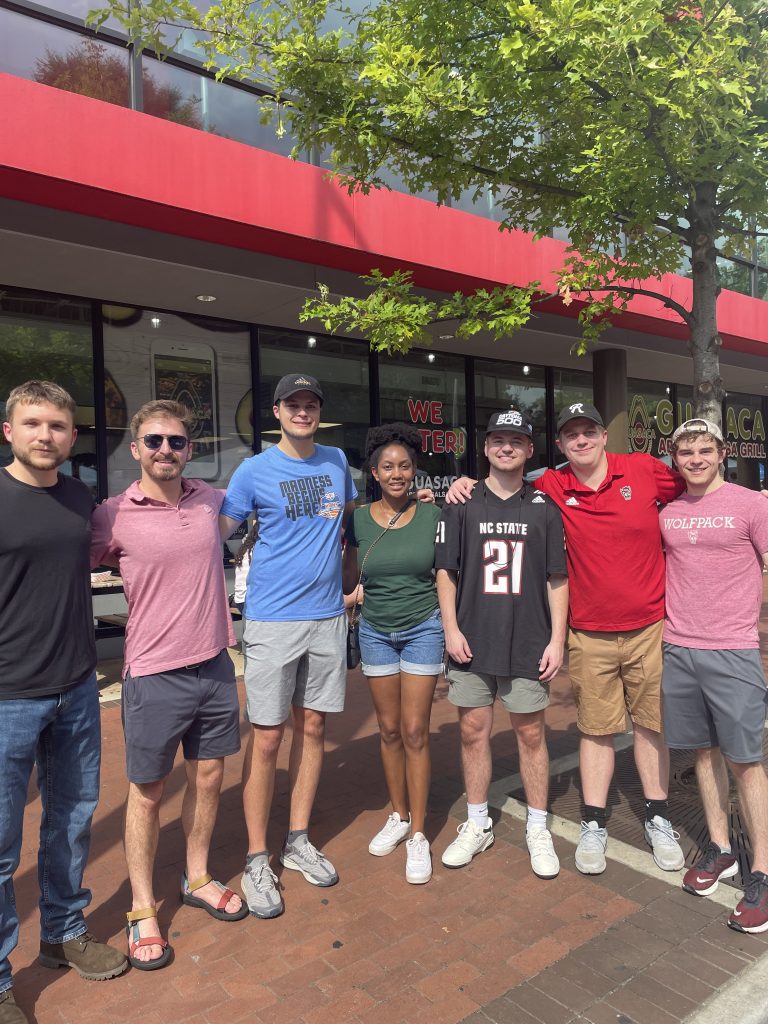 Packapalooza 2022 was special in many ways. After a 3-year hiatus, this year's edition of Packapalooza marked the 10-year anniversary of the street fair giving the NC State community a long-awaited opportunity to unite and celebrate together. Students, faculty, and the local community flocked to Hillsborough Street to take in the food, activities, and live music by American Aquarium. In addition to this anticipated return, the Institute for Advanced Analytics was able to provide insight to future applicants on the process of admissions through the work of volunteers from the Class of 2023.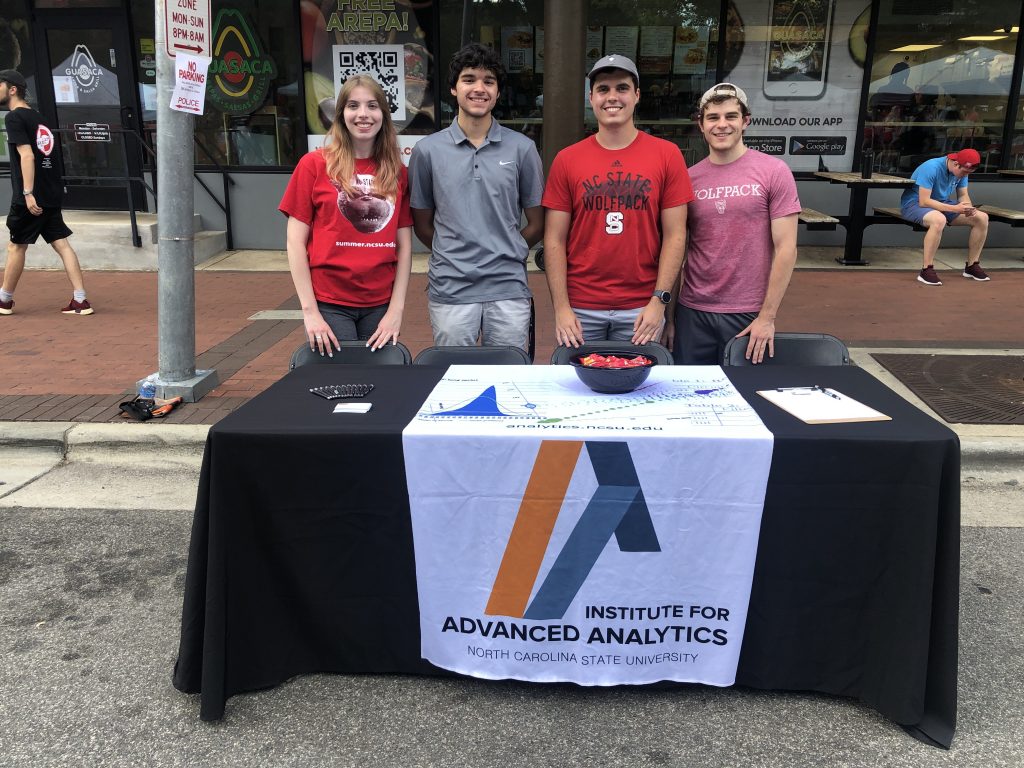 The mission of the Institute for Advanced Analytics is to produce the world's finest analytics and data science professionals through a well-rounded, intensive curriculum. Therefore, it is no surprise that recruiting motivated students from a variety of backgrounds has played a part in the Institute's sustained success. According to Institute for Advanced Analytics Head of Admissions, Val Schwartz,
The opportunity to meet prospective students at a laid-back event such as Packapalooza provided a great environment to introduce the program and point them towards the resources they seek.
And of course … the IAA volunteers had fun! It was many of the volunteers' first time taking in the sights and sounds of a sea of red on Hillsborough Street at NC State and hopefully not the last!
For more information regarding upcoming admissions events, check out the Institute for Advanced Analytics Website or reach out to Val Schwartz at vmschwar@ncsu.edu.
Columnist: Drew Loving