The IAA team of Daniel Li, Veer Gupta, Idrees Hussain, Emily Hadley, and Matias Avila were among the 9 finalist teams in a field of over 80 teams at the 2018 Duke DataFest. We were commended for our presentation skills and analysis.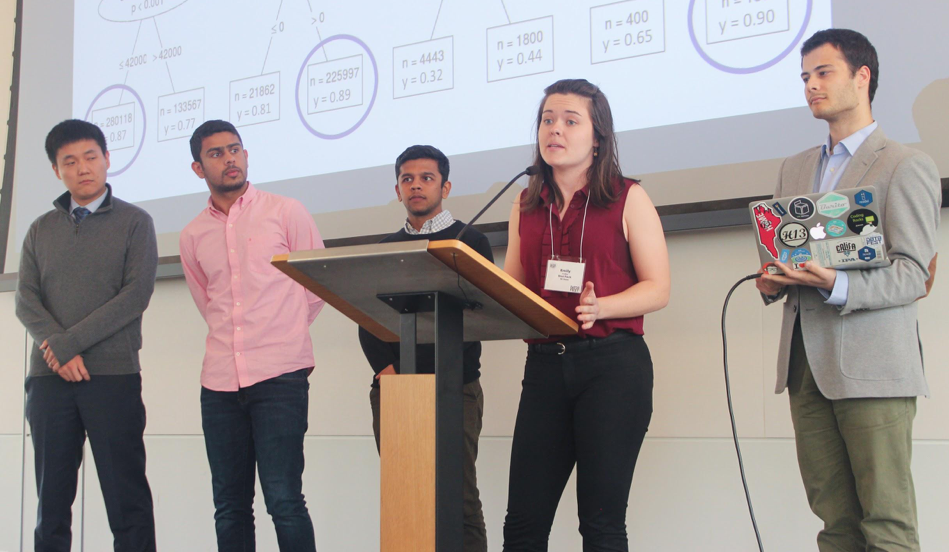 The 2018 ASA Duke Datafest (https://www2.stat.duke.edu/datafest/) began on Friday April 6 with the introduction of a previously unseen dataset. While the source of this year's data is still private, former partners include Expedia, Ticketmaster, and eHarmony. A key facet of this year's data was its considerable size. One of the first tasks we completed was spinning up an Amazon Web Services computer stack to manipulate and analyze the data. Another early task was exploratory visual analysis in Tableau. We used R to complete the majority of our analysis.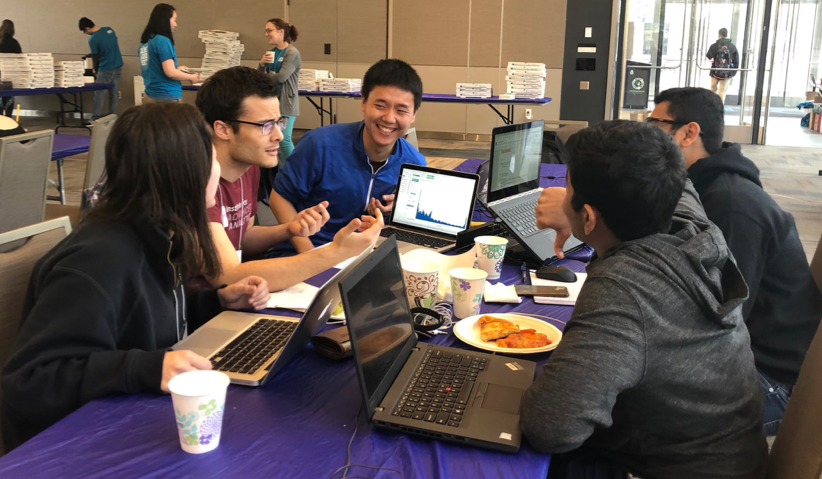 We continued working all day Saturday, from 9 am until 11 pm. We explored a number of connections and thought about possible relationships with external data. We also enjoyed all of the delicious free food offerings provided by the DataFest staff, including Rise doughnuts and Enzo's pizza.
On Sunday, we put together our presentation. The first round of presentations was for a small group of judges and participants. During the break after the first round, we enjoyed a visit to the Duke Chapel and the Duke Gardens.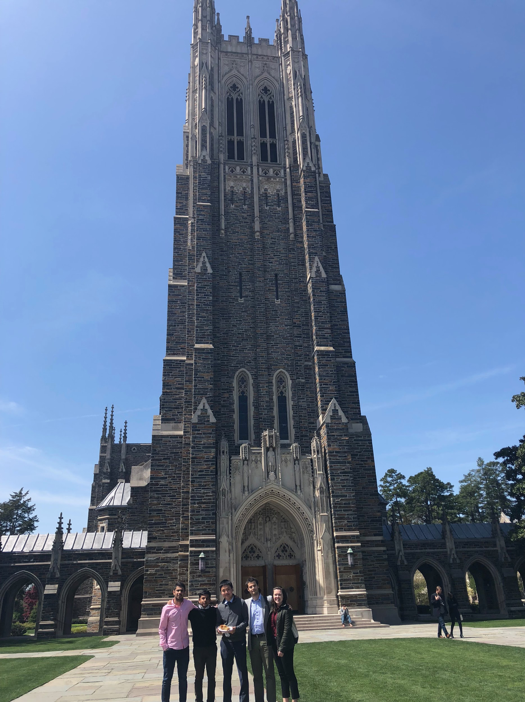 The second round of presentations was just for finalists and was in front of the entire DataFest crowd. The list of finalists was not known; instead, each finalist came up to present a second time immediately after being announced a finalist. We were thrilled when we learned that we were finalists, and were excited to share our results with the entire DataFest audience.
We would like to thank Duke for putting on a fantastic event with great food, good fun, and lots of learning.
Columnist: Emily Hadley