I have eaten at Chipotle Mexican Grill 33 times in the last three months! Yes. THIRTY THREE TIMES!
From July 1st-September 30th of this year (2016), Chipotle enacted a rewards program called Chiptopia. There are 3 levels that the customer can achieve by going to the restaurant a certain number of times during the same calendar month; Mild, Medium, and Hot.
You achieve Mild status for going 4 times, Medium 8 times, and Hot 11 times in each one of the months. After each status is achieved, you get a free entree the next time you go. The free entree counts toward achieving the next status level (this is a great bonus!). If free burritos weren't enough, there are added perks if you achieve the statuses across all three months. The reward for reaching Mild status all three months is another free entree, Medium status gets you 20$ in Chipotle merchandise, and Hot status gets you $240 worth of catering.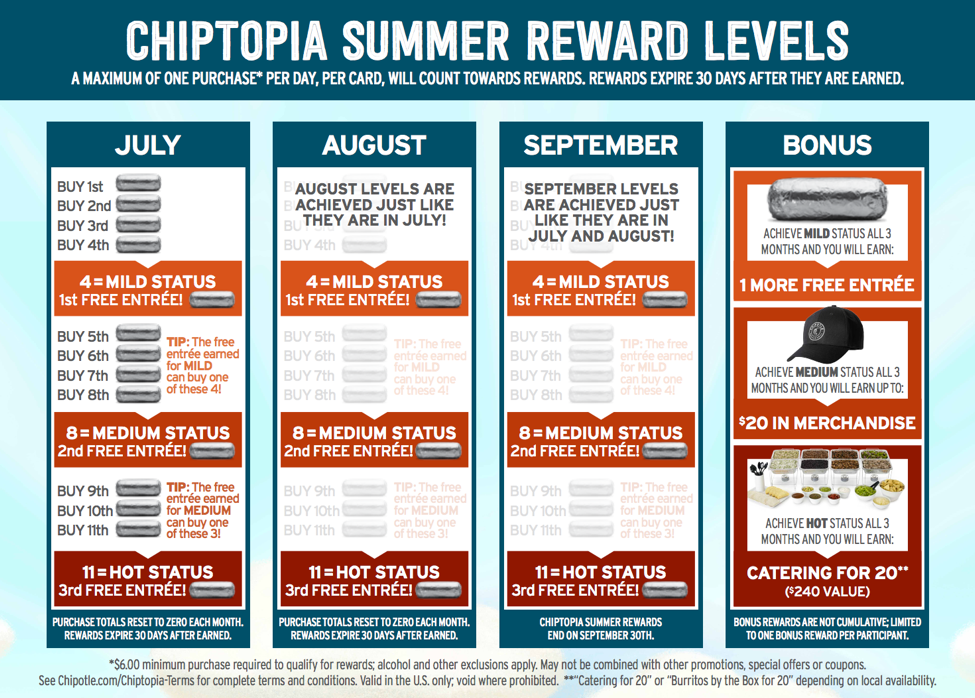 I was already a pretty big fan of Chipotle before the promotion. When I had originally heard about the promotion, I knew that it was something that I had to accomplish. I achieved Chiptopia Hot status (11 burritos) for all three months, and have received all the perks. I would now consider myself a diehard fan and Chipotle enthusiast for life.
Cost
On July 1st, with the expectations of many MSA students resting on my shoulders, I started my journey to achieve Hot status for all 3 months and get all the benefits. After my first 4 times getting barbacoa and guacamole ($10.18), I realized that this promotion could cost me a lot of money. This realization made me become more tactical in the way that I approached achieving the challenge. When I thought I couldn't be getting any more for free, Chipotle decided to run another simultaneous promotion where college students got a free drink when they showed their student ID ($11 more free for me).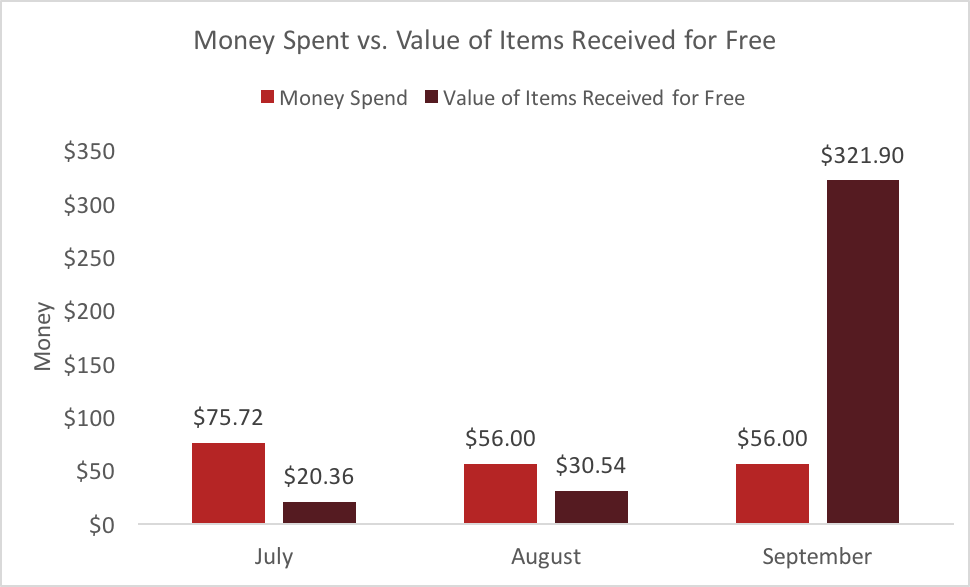 Total Money Spent= $187.72
Total Value of Free Items=$372.80
Net profit=$185.08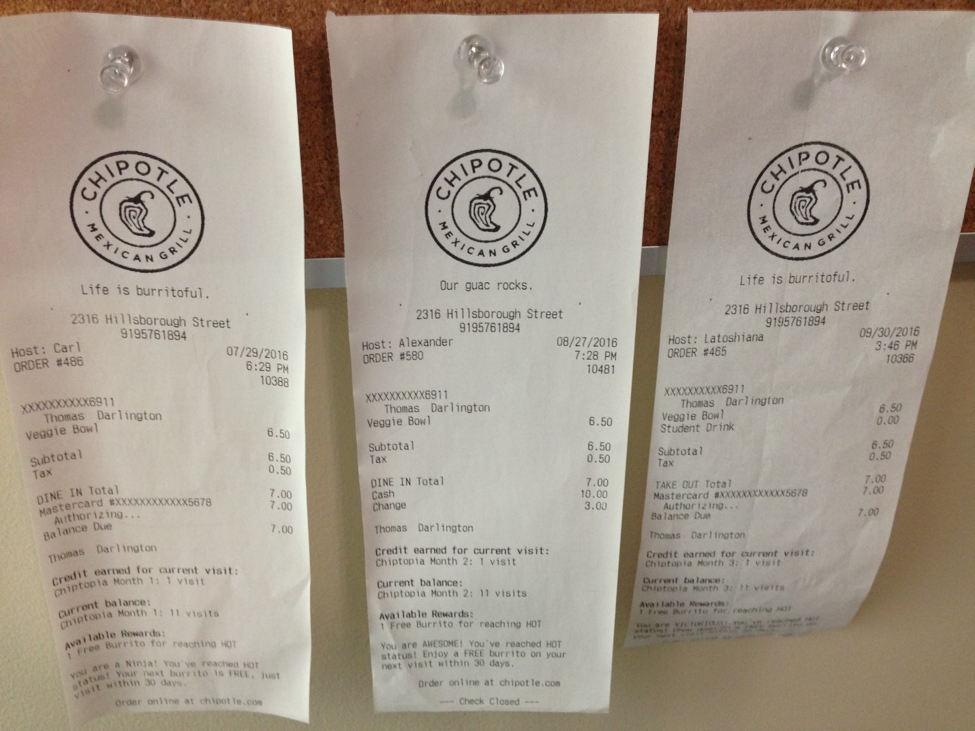 More Chipotle
Through this whole process, I became more and more obsessed with eating Chipotle (some people would argue that I am too obsessed, but I don't believe that is possible). I think that everybody should share in the wonders of eating Chipotle! I fulfilled the expectations of my friends and I got a ton of stuff for free. I plan on teaming up with another student who also achieved the Chiptopia challenge to throw a Chipotle catered holiday party for the Institute.
I gained $185.02 worth of free stuff over what I paid, but Chipotle gained a true fan for life! And when we have our party catered by Chipotle, I am sure many of my classmates will also become Chipotle fans.
Columnist: Thomas Darlington