Three months into their eight-month practicum projects, students in NC State's Master of Science in Analytics (MSA) Class of 2020 are deep in the throes of data analysis, applying the techniques they are concurrently learning in the classroom to solve their sponsors' business problems. In the coming weeks, they will work with Institute faculty and staff to practice and fine-tune the mid-point presentations they'll deliver to their sponsoring organizations in December.


This month, we'd like you to meet the Fifth Third Bank practicum team. Fifth Third, established in 1858, is a diversified financial services company headquartered in Cincinnati. Among the largest money managers in the Midwest, Fifth Third operates 1,200 full-service Banking Centers in Ohio, Kentucky, Indiana, Michigan, Illinois, Florida, Tennessee, West Virginia, Georgia and North Carolina. Chris Becker and Nick Corrie, both 2018 graduates of the MSA program and Data Scientists at Fifth Third, are serving as liaisons between the company and the practicum team.
"Though from different backgrounds, our team seamlessly creates a collaborative and welcoming environment to produce innovative ideas," said Reema Thakkar, team lead. "We bridge the gap between friends in the classroom and professionals in meetings. We are excited to continue learning from each other and our sponsors at Fifth Third Bank!"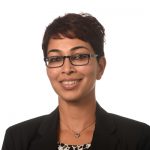 Chandni Malhotra completed a bachelor's degree in biotechnology from Himachal Pradesh University, Shimla in her native India and worked as an insurance underwriter at WIPRO Limited. Upon relocating to the U.S., Malhotra's passion for data propelled her to pursue a second undergraduate degree, this time as an adult student in NC State's Department of Statistics. There she earned accolades for her research and developed expertise in survey analysis, predictive modeling, and spatial analysis. She maintains her perspective by hiking, gardening, restoring old furniture, and visiting local breweries.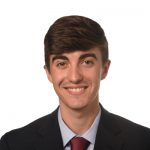 As a graduate student at the University of California, Merced, Jonathan Rice participated in an NSF-funded interdisciplinary computational science program that allowed him to work on projects outside of genetics, his primary focus. This experience sparked his interest in data science. Prior to his graduate studies in Merced, Rice earned bachelor's degrees in mathematics and biology at Wofford College, where he also captained the varsity cross country and track teams. Rice continues to run, and is currently training for his first ultramarathon. He hails from Charleston, South Carolina.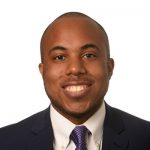 Austin Seals discovered data science while completing a summer research internship sponsored by the Department of Homeland Security at North Carolina A&T State University. There, he and his team built a probabilistic model that uncovered factors in successful terrorist attacks. Seals completed his undergraduate degree in management information science at Claflin University and also interned in his school's Career Development Office, where he built a database to improve operations. In his free time, the Madison, Mississippi native enjoys soccer, music, and bad horror movies.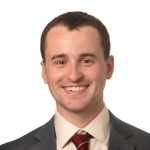 As an undergraduate economics student at Appalachian State University, Ben Sullivan participated in the College Fed Challenge, an academic competition in which small teams make recommendations on monetary policy. His team placed as national finalists at the Federal Reserve Board, cementing Sullivan's interest in analytics. While working at Corolla Adventure Park after college, he used a combination of sales, weather, and oceanic data to build a time-series model to forecast sales. Sullivan, who hails from Ashburn, Virginia, spends his free time hiking, surfing, and playing music.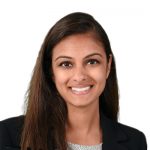 Born in New Jersey to two Indian immigrants, Reema Thakkar was inspired by her parents' selflessness to use her skills to support others. As an undergraduate statistics major at NC State, she analyzed student data to identify those who were at-risk and in need of resources. After graduation she worked as a Statistician at RTI International, where she was part of a USAID-funded project to assess reading abilities of students in developing nations and also contributed to CDC-sponsored research on opioid addiction. Reema enjoys exploring new restaurants and competing on a Bollywood-fusion dance team.