Twenty-three teams of NC State's Master of Science in Analytics students are currently tackling their eight-month-long practicum projects sponsored by diverse organizations. This month, we'd like you to meet the  Revenue Management Solutions (RMS) practicum team. Founded in 1994, Tampa-based RMS supports a robust suite of flexible, data-driven solutions providing clients in the restaurant and hospitality industries with a customized approach that considers the unique business environment and operational constraints that exist in every brand. This is RMS' second time sponsoring an Institute for Advanced Analytics practicum project. A team of students from the MSA Class of 2018 worked with RMS to analyze how changes in a restaurant affected traffic and sales.
"There is a lot of talent on this team, but I think our greatest strength has been everyone's creativity and excitement around the unstructured-text aspect of the project," said practicum team lead Kieran Riban. "Receipt data can be unpredictable, and while it has sharpened our Python skills, we've also done some extracurricular team 'research' — including outings to local restaurants, milkshake runs, and letting Zach experiment with his baking. I look forward to the rest of the program with these amazing folks by my side!"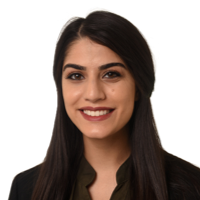 As an undergraduate bioprocessing science major at NC State, Tanya Ansari took an interest in her genetics classes. When she was a young child, she lost her infant sister to a congenital brain malformation that was undetected before birth — a heartache now preventable, in some cases, through genetic screening and analytics. Tanya's interest in data science was further cemented through process development and process engineering internships at Grifols and GlaxoSmithKline, respectively. Outside of the Institute, Tanya enjoys exploring the Raleigh-Durham restaurant scene, and does hair and makeup for family and friends for special occasions.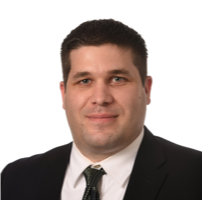 Holding a bachelor's degree in mechanical engineering from Notre Dame, Bill Jenista served as a nuclear engineering officer in the US Navy. In this role he led a team of 15 sailors to safely conduct power plant operations and analyze real-time data to combat changing plant conditions. After proudly serving his country, Bill left the Navy to return to Notre Dame for an MBA. He was part of a project management development program with Schindler Elevator Corporation before joining NC State's MSA '19. In his free time, Bill is an aficionado of board games and a reader of science-fiction and fantasy novels.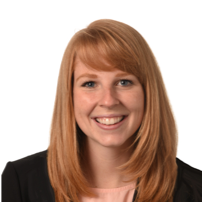 While pursuing a dual major in statistics and economics at NC State, Kieran Riban conducted research for the State Climate Office, performing error analyses on multiple global climate models. Her research not only garnered university- and national-level honors, but also fueled her passion for data science. Kieran furthered this interest through an internship on an automated banking analytics team at Bank of America, as part of its Global Risk Development Program. To relax, Kieran spends time outdoors — training for her next marathon, camping, or hiking. She also loves making homemade pasta and reading books written by her favorite comedians.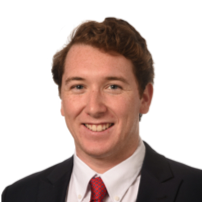 During his undergraduate career as a business administration and statistics and analytics double major at UNC-Chapel Hill, Frank Walsh shared his enthusiasm for this subject matter by tutoring students in introductory statistics courses and serving as a teaching assistant for a Spreadsheet Models course. He also assisted a friend with his capstone research project by using geospatial data to create maps, contributing to his friend's report earning an award for best undergraduate political science honors thesis. In his free time, Frank is a fierce competitor in basketball, Ultimate frisbee, disc golf, and golf. He also enjoys attending concerts and playing piano.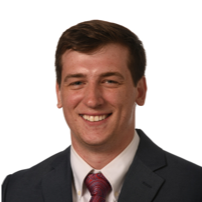 Having developed a penchant for strategy and competition at an early age, Zach Wasielewski pursued a dual major in mathematics and economics at UNC Wilmington. Following graduation, he worked for Bloomberg, LP, where he used programming languages like Unix, Python, and SQL to helped his team create new and improved workflows. When he's not crunching numbers, Zach can be found outside exploring or playing team sports. In 2015, he completed a 4,300-mile cross country bicycling challenge to fundraise for multiple sclerosis, and has since logged a thousand more miles and countless hours while riding up and down the East Coast.